Mara Benner, AIM Practitioner: Mind-Body-Spirit Wellness 
Who is AIM Health Institute? We are a growing community of healers, teachers, patients, students, physicians, and you!
We are passionate believers in "whole person" care, like Mara Benner – Founder of Four Directions Wellness.
Before beginning her journey into holistic and individualized mind-body-spirit care, Mara previously worked in healthcare policy and regulations for over 30 years. Mara now utilizes diverse healing techniques — such as Reiki, Healing Touch, and Intuitive Counseling — to support clients with the skills and perspective to take ownership of their personal healing journey.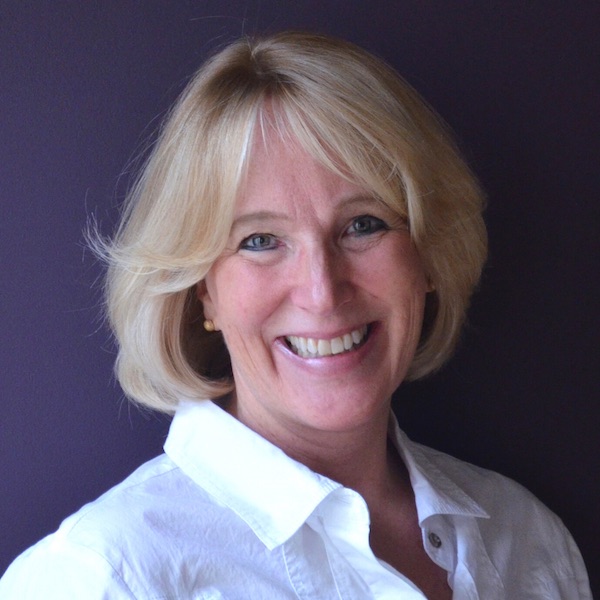 Q: How did you get involved with AIM?
A: I was so impressed by AIM Health Institute's objectives and passion for seeking ways to further broaden the reach of integrative health services for all DC residents and the greater Washington area that I was excited to get involved as a practitioner.
The integrative approach of successfully combining the medical, mental, emotional and spiritual is critical.  And more importantly, it is so important for individuals to be empowered with their own health and healing.
I applaud the tremendous efforts of Dr. Kogan, the AIM Health Institute board of directors and all who are working towards evolving our healthcare and seeing dis-ease through the whole person approach.
Q: Tell us a little about your approach to whole person wellness.
A: I believe "whole person care" is partnering with someone to feel, resonate, and receive personal insights into the connections between the mind, body, emotions, and spirit. After years of studying ancient healing approaches, each teaching indicates that everything is connected, that our bodies can optimally heal, and that to do so requires us to intuitively resonate with the messages being offered. My approach then is to work with someone to offer "tools" or ancient healing techniques for the person to explore, receive insights and determine what he or she would like next in their healing process.
Ironically my previous career was spent in over 30 years working on healthcare policy and regulations. I previously advocated for standardization across healthcare settings and for various practitioners. I now realize that healing, health, and wellness are part of a very unique process and a very personalized journey for each individual. We still need good quality benchmarks for providers, but we also need flexibility to partner with each person on their healing journey.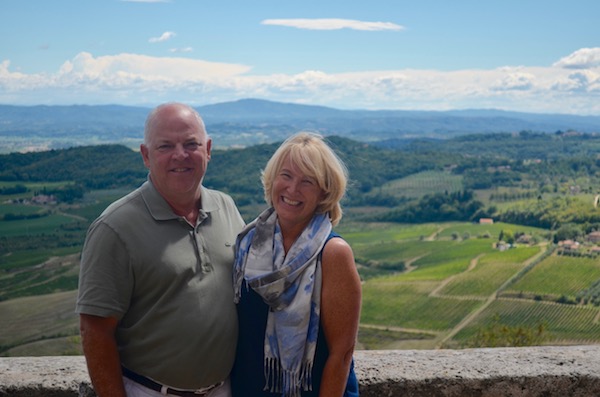 Q: What are some of the most important things someone should know about your work?
A: For optimal healing, we need to be balanced. We can often get stuck in our mental thoughts (including fear, anxiety and depression) and in the Autonomic Nervous System's fight or flight response.
It's a privilege to help my clients to recalibrate and to connect with their intuition, rather than the mind. And also to the parasympathetic side of the Autonomic Nervous System known as the "rest and digest" side. I help them identify the subtle energy system around them and to feel areas of stagnation within the body.  Through the process, they become more aware of their mind, body and spirit connection and how to rebalance it.
Q: What made you decide to become a Reiki Master?
A: I had traveled to China and studied with masters in the mind, body, spirit connections related to the ancient healing art of Qigong. That began my journey into seeking alternative healing approaches. I was fascinated by the healing aspects but also wanted to delve into the spiritual aspects as well. I have studied Reiki now three separate times – one with Luann Jacobs of the GW Center for Integrative Medicine. Each time I learned something new and expanded my understanding and appreciation for Reiki.
I continued my journey by delving into a two-year interfaith-interspiritual seminary program. Then Lakota Shamanic training, integrative reflexology, energy medicine, Healing Touch, then intuitive counseling and now medical intuitive training. Once you start exploring, it is simply too hard to stop!  I love learning how many cultures balance spiritual and physical healing for the whole person.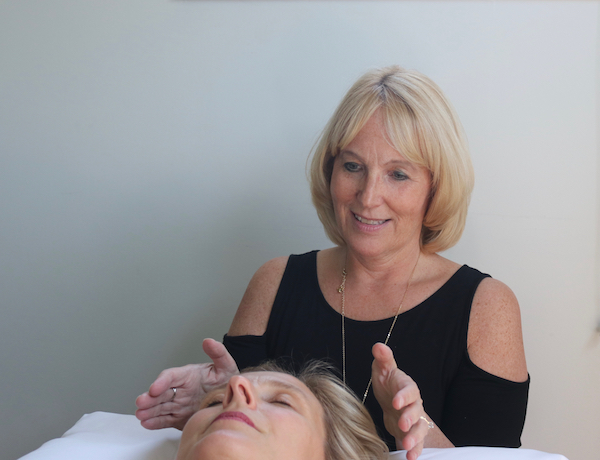 Q: How have studying and practicing these modalities impacted you personally?
A: Although started my career in healthcare policy and regulations, healthcare has always been my passion. And at the same time, I was on a very personal journey to learn about the mind, body, spirit connection. I have always had a deep sense that there is so much more to the world around us.  And I now realize that what is behind our eyes is more vast than what is in front of our eyes.
I am still a Type A individual. The journey into the ancient healing techniques helped me to center, reset, and balance.  They provided me with vast personal insights and significant "ah-ha" moments. I am still very much a work in progress but continue my daily practice with meditation, mindfulness, Reiki, journaling, prayer, energy work, Qigong – whatever I feel like incorporating.  I now work hard to relate to my own life as a witness, to watch its unfolding as well as experience it, and to consciously explore my life patterns. It really is all connected and I find that every day I continue to learn, grow and stretch beyond my comfort zone.
Q: Why is it important for underserved populations to have access to Reiki, Healing Touch, and whole person care? 
A: It's important for everyone to learn how to connect with the messaging of mind, body and spirit.  Reiki or Healing Touch is a very passive energy practice. It can do no harm. Yet it has powerful results of relaxation, better mental clarity, centeredness and calmness.  It also can help to reduce physical symptoms such as pain and discomfort.
Through AIM Health Institute, I ran the GWU Hospital Reiki program after my amazing mentor, Luann Jacobs.  For the 15 years that Reiki was offered to patients and staff, we found that Reiki could safely be offered to all patients regardless of their situation – in recovery, emergency room, medical psychiatry, heart conditions, brain trauma, newborn ICU patients and more.  No patients or staff had an adverse reaction to the Reiki. Instead, people reported relaxation, calmness, a feeling of lightness, less pain, and so much more!
Q: What has offering your services through AIM allowed you to do? 
A: Through AIM Health Institute, I was able to offer Reiki through GWU Hospital to its patients and staff.  I had a tremendous group of Reiki practitioners who also helped me launch palliative care, NICU, and rehabilitation support groups. It was such an honor to work with them.
Dr. Kogan and I are now working on several initiatives for the Washington region that will further expand the opportunity to receive these wonderful services.  My personal hope is also to launch a fellowship program that will offer standardized, high quality clinical trainings for Reiki practitioners.
Q: What are some of the challenges providing services through AIM? 
A: The challenges are finding initial sponsors to help fund our initiatives.  We are always seeking those individuals who support integrative healthcare services and wish to support advanced clinical training, educational programs, fellowship opportunities and research in ancient healing approaches as well as holistic or complementary and alternative approaches.
Q: What is your dream for Reiki and AIM if our programs were sufficiently funded? 
A: My dream is an integrative healthcare program that is partnered with strong University support to promote "whole person care" for ALL DC area residents, promotes quality and advance clinical training of its practitioners and supports that entire program through verifiable research and studies.