Kami Veltri: GWU Medical Student, Volunteer, and Member of the AIM Board of Directors 
Who is AIM Health Institute? We are a growing community of healers, teachers, patients, students, physicians, and you!
Together, we are imagining the future of medicine — like Kami Veltri, future clinician, GWU medical student, and member of the AIM Board of Directors.
With out-of-pocket costs for integrative care often beyond her own financial reach, Kami envisions a healthcare system that offers therapies to all who can benefit — regardless of insurance status or ability to pay.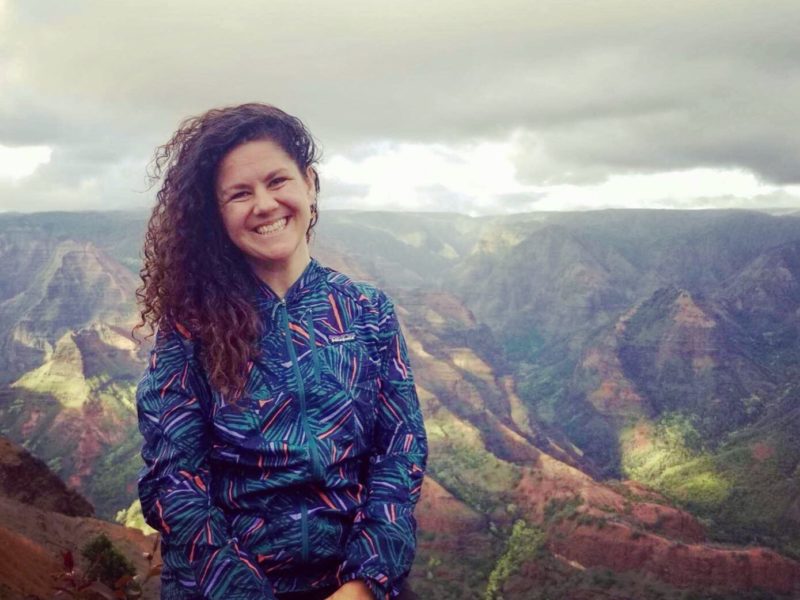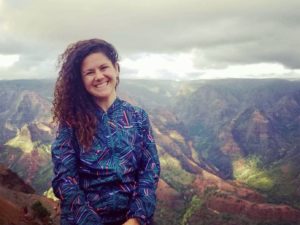 Q: Tell us a little about your goals.
A: I'm currently interviewing for a residency in Family Medicine in hopes of someday having a full-spectrum practice. That means that I will take care of people of all ages and conditions—and, ideally, of all walks of life!
I also dream of starting a "farmacy" with my partner wherein we grow produce and herbs to provide for patients, and we offer a sanctuary for healing.
Q: What excites you about Integrative Medicine, and what do you find most urgent in the field at this time?
A: What excites me most about Integrative Medicine is that it is so much more than a provider's rushed prescription—rather, it is a lifestyle lived by both provider and patient. In no other field have I witnessed the "healer, heal thyself" phenomenon so palpably. Patients not only notice but benefit from this modeled behavior.
Most urgently, we need to educate our future physicians in integrative modalities both to prevent their own burnout and to promote the wellbeing of our communities.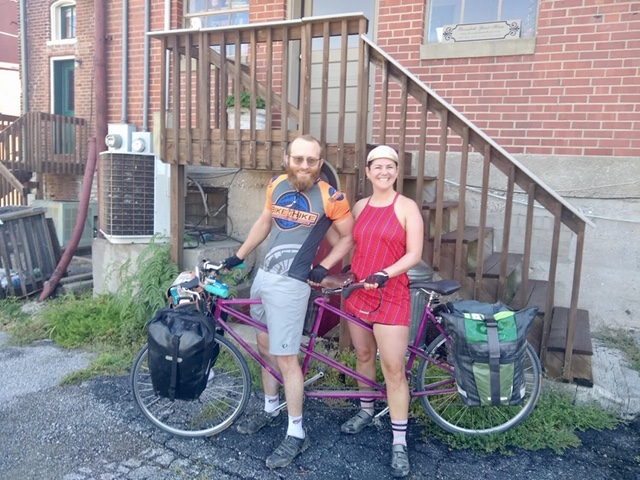 Q: You have a lot of experience working with underserved and uninsured populations. Tell me about some of the patients you've worked with.
A: The majority of patients I've worked with lately, from a clinic in Prince George's County to the DC jail, are marginalized by society and have multiple barriers to accessing medical care. Many rely solely on pharmacists to aid them with supplements and over-the-counter medications to treat their health problems, if they are in a position to seek help at all.
It is so difficult to know that they might benefit from a range of treatments that are currently inaccessible to them due to their financial and insurance status, and other social determinants of health.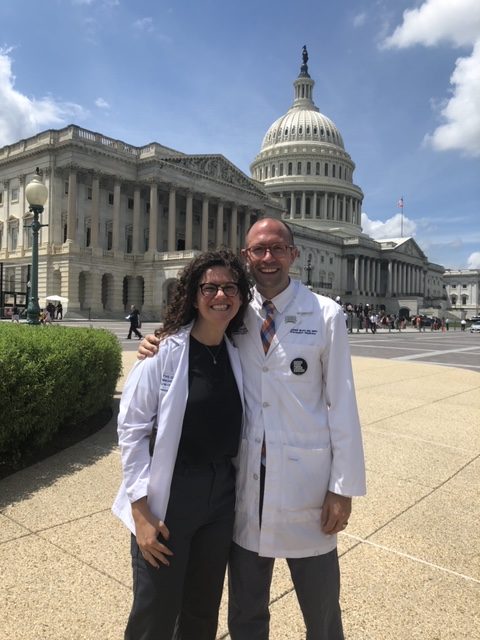 Q: Has Integrative Medicine impacted your life personally? What are some of the differences do you notice in your own health and well-being?
A: I was initially drawn to Integrative Medicine to improve my own health. Yoga, meditation, and art therapy helped me overcome an eating disorder. Acupuncture, Chinese herbs, and naturopathic remedies helped me overcome asthma, acne, anxiety, and amenorrhea. Rolfing, Reiki, massage, and hypnosis helped me overcome chronic pain. Integrative psychiatry helped me tap into my own well of mental and spiritual well-being.
It's safe to say that I would not be the healthy human nor holistic future physician I am today without Integrative Medicine.
Q: Have you personally encountered any obstacles to accessing integrative care?
A: As a medical student accruing outrageous debt, integrative care is frequently beyond my budget. I have been so privileged to have had the support of many practitioners who have offered me steep discounts and, with even more impact, education [in integrative techniques] over the years.
Under the guidance of these providers I've developed a toolbox of modalities that are cost-effective for self-care including: mindful eating and nutrition; both vigorous and gentle exercise; acupressure and yoga self-practice, and; time in nature, in reflection, in community, and in love.
Q: Is there anything you would like to add? 
A: Supporting AIM with a donation of any amount allows us to implement our mission and get closer to our vision. Please consider the impact even a few dollars might have on future physicians like myself and the thousands of patients we treat.