Dr. Amy Kossoff, AIM Medical Director and Member of the Board of Directors
Dr. Amy Kossoff has worked with low-income and mostly homeless patients for over 30 years. Having witnessed the physical and emotional stress heavily impacting her patients, Dr. Kossoff realized she needed new ways to help. Drawn to the mind-body modalities that form part of the integrative approach, she began making small interventions and seeing outsized positive results among her patients.
Q: You've been working with underserved populations in Washington, DC for 30 years. Can you tell me a little about your patients?
A: My patients have been my greatest teachers. It amazed me for all of the 30 years that I practiced that people who were poor and mostly homeless could approach life with such grace.  My patients had faith and hope for a better life, despite materially appearing to have so little. Almost all of them had been subjected to severe trauma in their lives – abuse, neglect, cruelty – not to mention institutional trauma going back for generations.  They suffered greatly from a lack of social support. Many lived in homeless shelters but still felt lonely, though surrounded by people everywhere. Despite this, they approached life with dignity and humor.  
Q: How did you get involved in AIM Health Institute? And what attracted you to this organization in particular?
A: In 2015 I started an Integrative Medicine Fellowship through the University of Arizona.  I had over the years begun to feel that the interventions I was using with patients weren't really working very well.  The needle wasn't moving much. I worked in homeless shelters, and my patients were under so much stress, both physically and emotionally.  I needed new ways to help them.  
During the fellowship we had a presentation by Dr. Myles Spar on Integrative Medicine for the Underserved.  I spoke to him after the lecture, and he gave me Dr. Kogan's contact information and told me to call him as soon as I got home.  The rest is history!  
Dr. Kogan and I met, and I talked about wanting to help underserved patients with chronic pain.  I had seen people dying of opioid overdoses on the streets because they were being rapidly tapered off medication that they had been on for decades in some cases.  There were no alternative strategies to help them with their pain, and so they used (and overdosed on) street drugs. He told me about AIM, and I was so excited! The mission of providing Integrative Medicine services to those who could least afford them and most desperately needed them was a longstanding dream.  We decided to work together to grow AIM into a more expansive organization, and here we are today.  
Q: What excites you about Integrative Medicine and why is Integrative Medicine important to you?
A: Over my years in practice, I saw patients who were on more and more medications without much change in their disease processes. During my fellowship, I was most drawn to the mind-body modalities. I felt that so many of my patients could benefit from just taking a few deep breaths. They were in desperate need of lifestyle change, but the system was not set up to accommodate that. I saw that small interventions like teaching breathwork had outsized results. And from that it was easier to convince people to maybe take a walk, because I could remind them that just like taking a deep breath, it was a way to feel better.  And it worked!
I love Integrative Medicine because it meets patients where they are.  Everything does not need a pill, and sometimes pills are necessary. The power of the mind and the power of relationships are on equal footing with antibiotics and blood pressure medications.  People are given the power to control their own health, working together with those caring for them. Food, nature, friends – these are all medicine!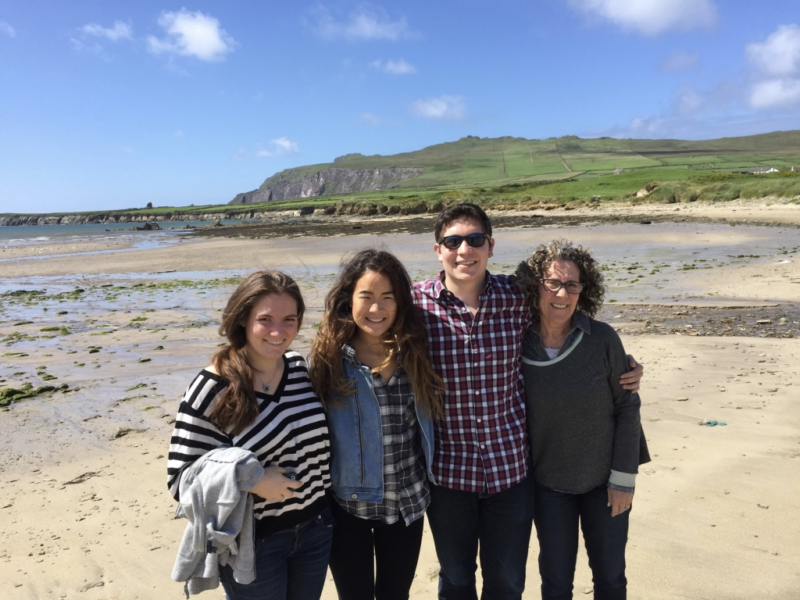 Q: What made you bring acupuncture and clinical hypnosis into your practice?
A: Initially, I was exposed to clinical hypnosis in my fellowship. It seemed to have good evidence for use in smoking cessation (among many other things).  The majority of my patients were cigarette smokers, and many wanted to quit. They were enthusiastic about trying hypnosis. I decided to get certified to see if I could help them.  Unfortunately, my employer decided that clinical hypnosis was not a part of the scope of work of the organization, and would not consider modifying the scope of work. I'm hoping that through AIM I will eventually be able to use hypnosis to help my patients with this addiction.
I had always wanted to study acupuncture, but I never had the time.  Acupuncture is an ancient practice and my personal experience showed me how well it works. Once I left my job, I had the temporary luxury of time.  Though I don't claim to know as much as acupuncturists trained in Chinese medicine, I find the practice rewarding and so helpful to patients, not to mention fascinating! 
Q: Since then, what are some of the most significant effects you've seen in your patients?
A: I have actually helped a number of patients quit smoking, which for me has been so satisfying. Hypnosis works so well for this.  This was such a challenge in my practice previously, and shows the power of Integrative modalities.
Q: What has been the most significant effect on you since making these changes in your practice?
A: The most significant effect on me has been meeting the people who are working for and committed to AIM.  They bring everything I have been focused on during my career together – a desire to help the underserved, an openness to new ideas, and the desire to bring these ideas to the greater community.  The commitment to include clinical practice, education and research in the mission is so exciting.  It's hard to state in words how thrilled I am to be a part of this.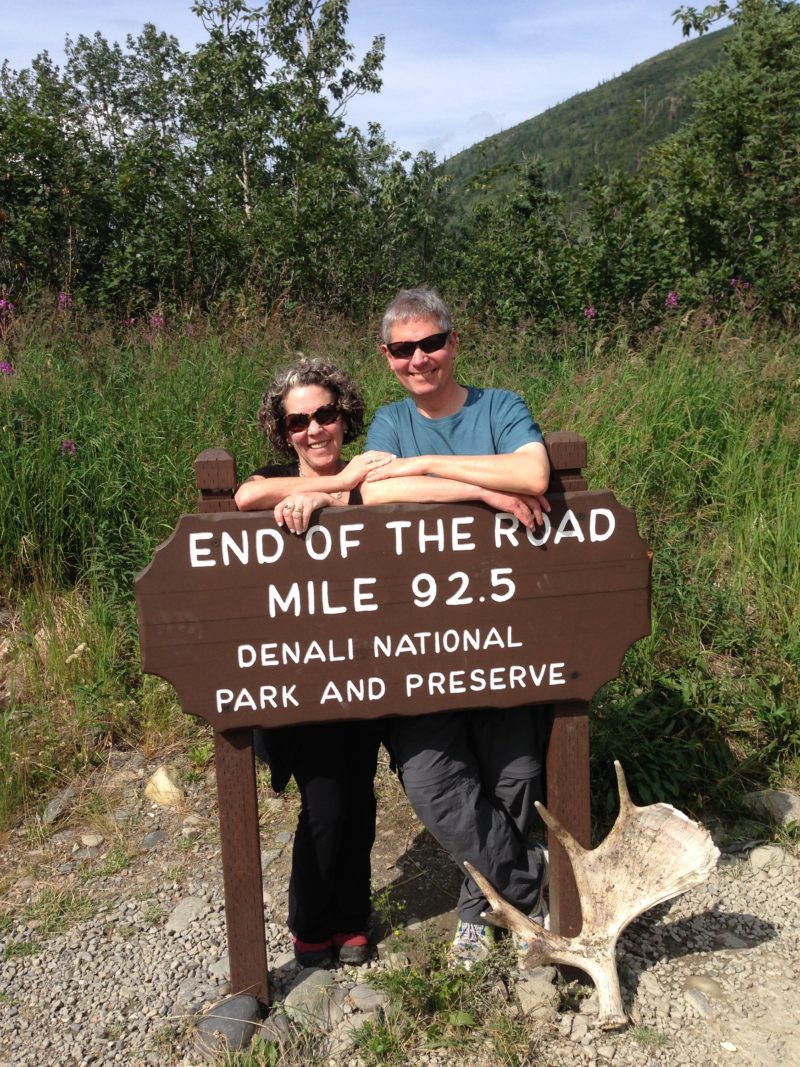 Q: What are some insights you would share with practitioners either considering a choice like yours, or who might not see that possibility?  And how do you think AIM can help?
A: We know that in this country there is a huge market for all kinds of alternative products and services.  People want this because they feel poorly served by the current medical system. The ultimate goal is to have Integrative modalities be a part of the medical system.  But practitioners need to be unafraid of taking the leap!  Your patients are ahead of you.  Catch up! At Bread for the City AIM is already showing that people feel better and have less pain with these modalities.  Join us and see for yourself!
Q: You're now AIM's Medical Director and a founding board member.  Why should others join you in supporting AIM?
A: The opioid epidemic is destroying lives across the nation, and DC has one of the highest opioid death rates.  Our first project at AIM is to run group visits for underserved individuals with chronic pain. We have the possibility of a contract with a large DC Medicaid HMO. Through this we plan to teach our patients, in group visits, self-care techniques including acupressure, Qi Gong, breathwork, and meditation. All have been shown to help with chronic pain.
To get this project off the ground, we need to raise money for an electronic record, salaries for a patient liaison, practitioners to run the groups, and other start-up necessities.  We willable to bill for our services but this will likely not cover our expenses. 
People are dying.  AIM is positioned to help make a dent in this crisis.  Please join me in donating to the honey drive and supporting AIM.